Finally, the moment that two or three of you have been waiting for… Hat Trick's 2019-2020 auditions are here! 
We will be holding auditions on Wednesday, August 21st and Thursday, August 22nd. 
Audition blocks will be available for the following times on BOTH DAYS:
5 PM to 6 PM
6 PM to 7 PM
7 PM to 8 PM
8 PM to 9 PM

To reserve your audition block, please email your first and second choices to auditions@HatTrickTheatre.com. Please remember to include your phone number in the email. We will email or call you to confirm your slot. Audition slots are first-come, first-serve.

We will be conducting group auditions. Don't worry, the Hat Trick audition process is fairly laid back. Each group will consist of roughly 8 people that have been assigned to a particular time slot. All of the audition groups will be going through the same activities. Please come dressed to move. We advise against wearing things such as jeans, skirts, heels or flip flops. We will begin with introductions and a group warm-up. After that, we will move on to the monologues. Please prepare a 1-minute monologue from any genre. We will be cutting people off at the 1-minute mark to give everyone in the group their turn. We may ask you to play with your monologue. After the monologues, you may be asked to read selections from the plays.

Please arrive at least 15 minutes early for your time slot. We will have a form for you to fill out. Please bring a resume to the audition. Physical copies of your headshots are welcomed, but not required. If you have headshots that you would like to share with us, feel free to bring one or email a copy to us at auditions@HatTrickTheatre.com. Be prepared to list any scheduling conflicts that you may have during the rehearsal process. Hat Trick rehearsals generally begin 5 to 6 weeks before the opening performance of each show. Unfortunately, we cannot accommodate any conflicts with the performance dates if you want to perform on stage. We may still be able to use help behind the scenes if you have performance conflicts. Please let us know if you are interested in being a part of Hat Trick in ways other than performing.
Auditions will be held in the Challener/Morrow Production Studios, also known as the Annex, at Ruth Eckerd Hall. It is the small building on the left-hand side of the driveway across from the main Ruth Eckerd building. The address is 1115 Ruth Eckerd Hall Dr, Clearwater, FL 33759. Parking is generally available in the lot just past the Annex.
Hat Trick does offer a small stipend for performing in shows, however, we cannot offer any Equity contracts at this time.
This marks our 5th season as the Resident Theatre Company at Ruth Eckerd Hall's Murray Theatre.  We will be looking to cast three shows this season. All roles are currently open.
What shows are we doing, you ask?
The season opens with another thriller in October…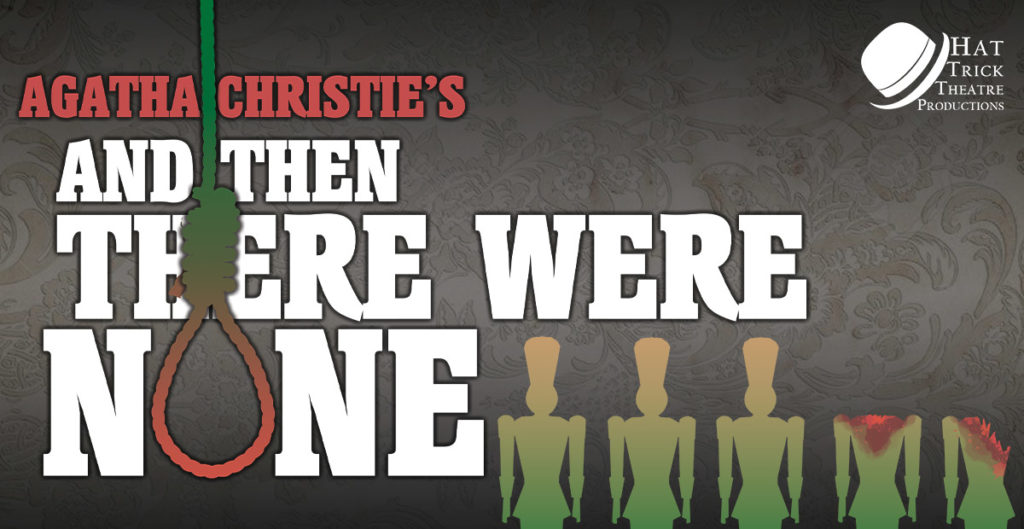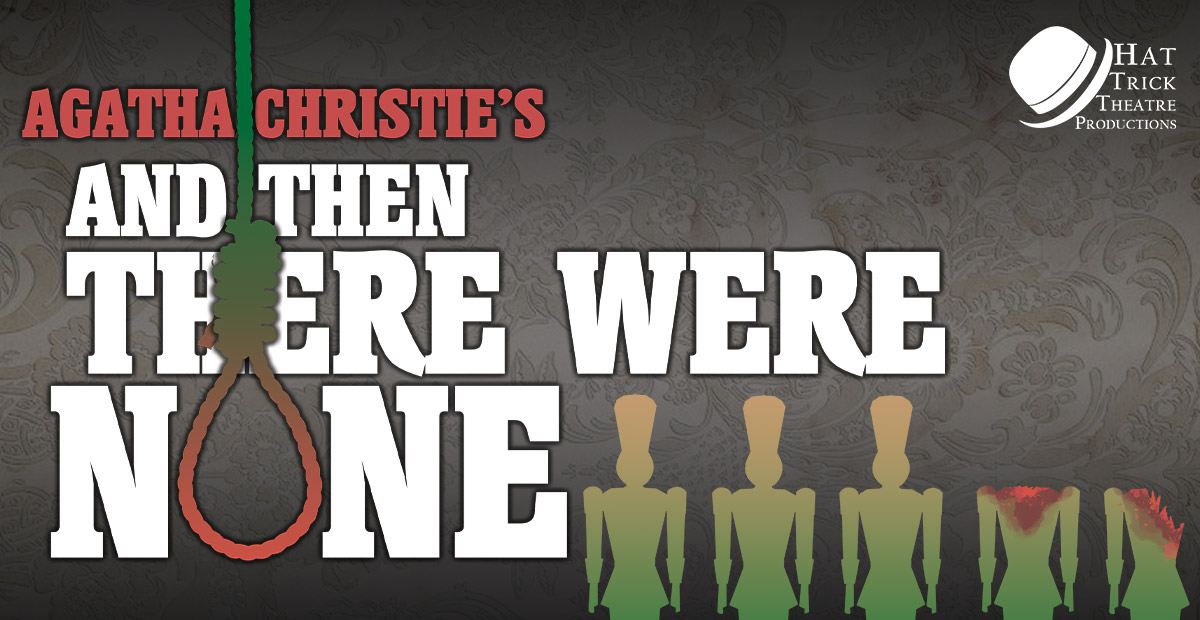 And Then There Were None – performing October 10th – October 20th
By Agatha Christie
8 Men, 3 Women
A thrilling who-dun-it mystery. One of Christie's darkest tales and a masterpiece of dramatic construction, its growing sense of dread and unfaltering tension will keep you guessing to the very end.
Ten strangers are summoned to a remote island. All that the guests have in common is a wicked past they're unwilling to reveal and a secret that will seal their fate. For each has been marked for murder. As the weather turns and the group is cut off from the mainland, the bloodbath begins and one by one they are brutally murdered in accordance with the lines of a sinister nursery rhyme.
In February, a face filled with hilarious couples and ridiculous action…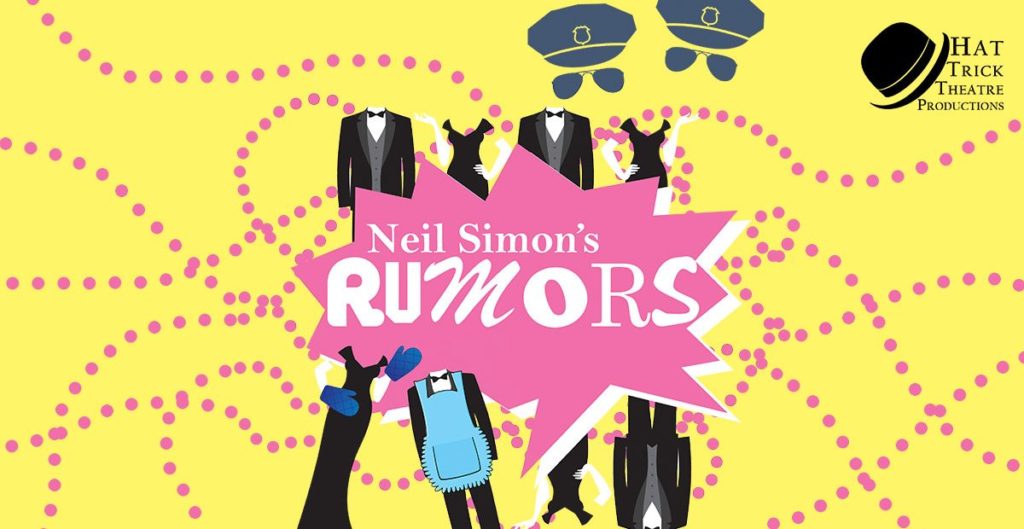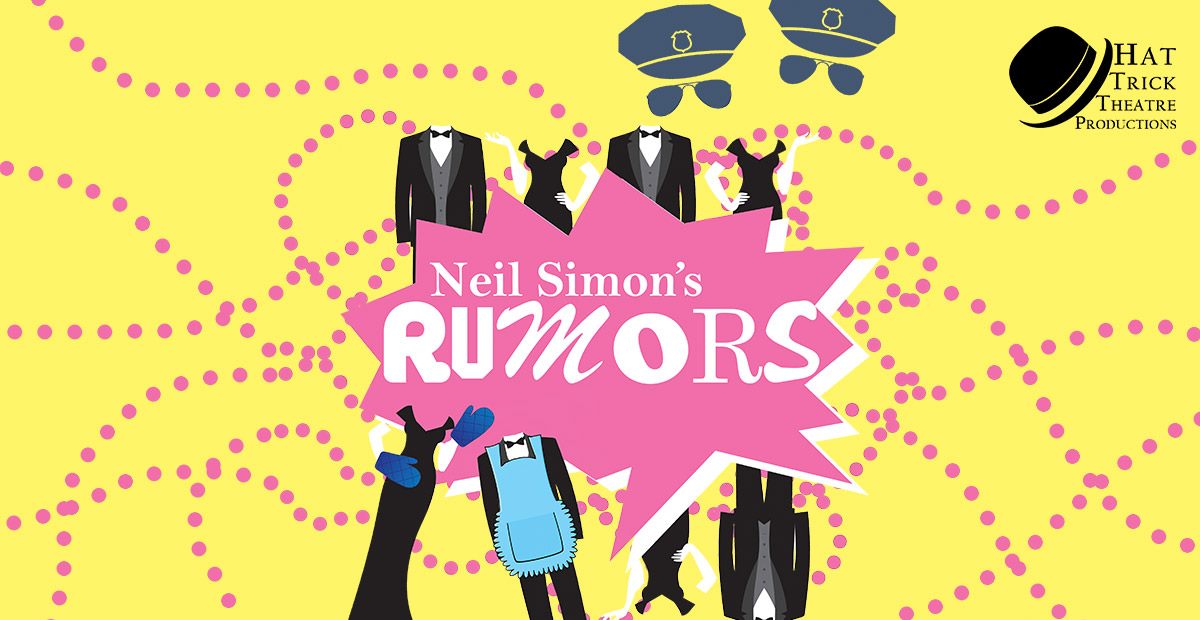 Rumors – performing February 6th-16th 
by Neil Simon
5 Men, 5 Women
At a large, tastefully-appointed Sneden's Landing townhouse, the Deputy Mayor of New York has just shot himself. Though only a flesh wound, four couples are about to experience a severe attack of Farce. Gathering for their tenth wedding anniversary, the host lies bleeding in the other room, and his wife is nowhere in sight. His lawyer, Ken, and wife, Chris, must get "the story" straight before the other guests arrive. As the confusions and miscommunications mount, the evening spins off into classic farcical hilarity.
And finally, in true Hat Trick style, a high speed, high energy show filled with weapons and wit!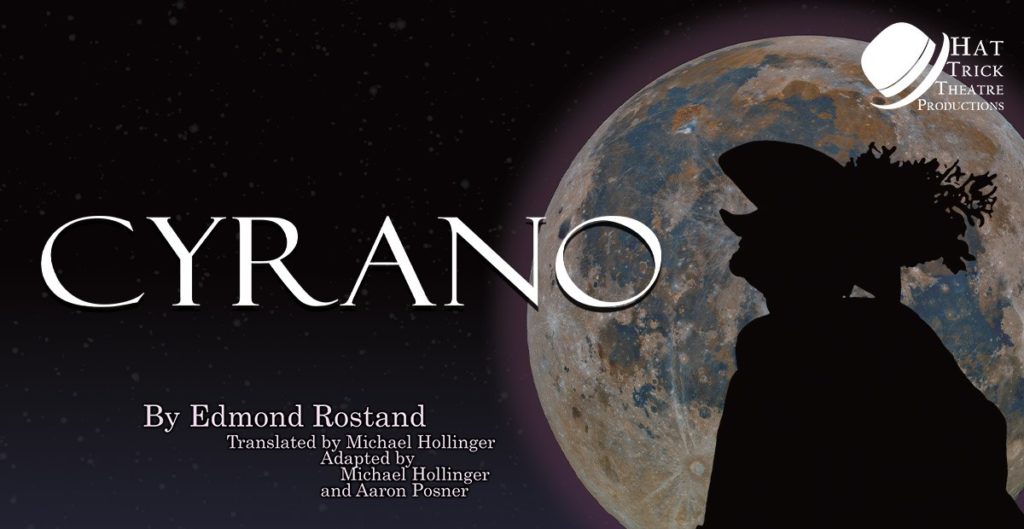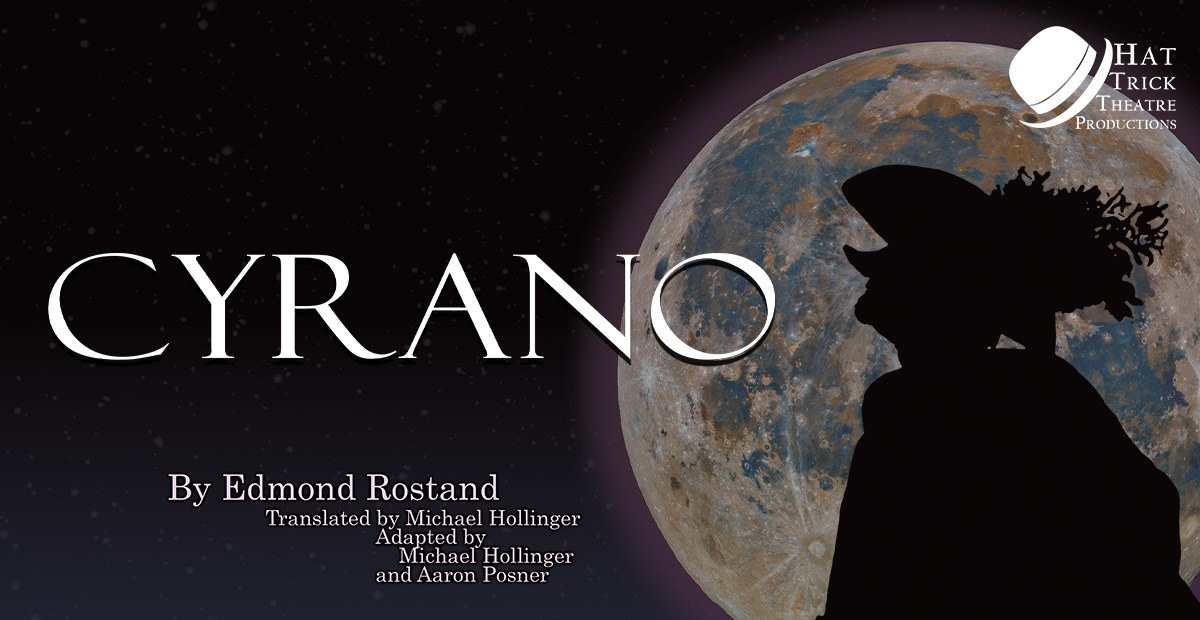 Cyrano – performing April 30th-May 10th
By Edmond Rostand, translated by Michael Hollinger, adapted by Hollinger and Aaron Posner
8 Men, 1 Woman
The most legendary nose in literature gets a makeover with this lively American adaptation of the 1897 French classic. Will Roxane fall for Christian's dashing looks or Cyrano's daring poetry? Find out in this timeless tale—full of wordplay and swordplay—that's been an inspiration to writers and lovers for centuries.
Remember to send your time slot requests to Auditions@hattricktheatre.com to reserve your spot! We hope to see you there!!